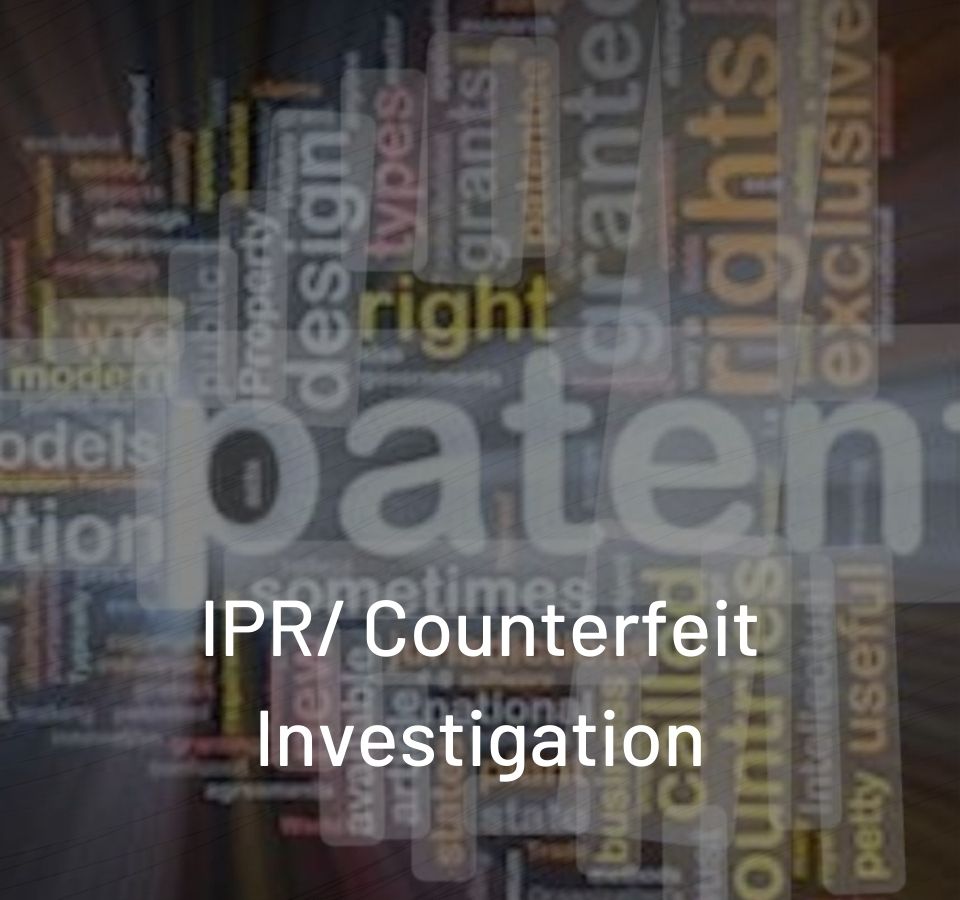 IPR/ Counterfeit Investigation
Intellectual Property Investigations or IP Investigations are often conducted when an intellectual property holder is of the view that their intellectual property assets are being infringed or stolen. When a counterfeit product is being sold in the market the company whose product is being infringed undergoes heavy loses. It may cost a company in millions or more due to counterfeit products. The reputation or the goodwill of the genuine company whose products are infringed comes at stake. Duplicate products with low standard ruin the brand image of genuine company.
The holder, in this case, may not have any hard or concrete evidence or confession as intellectual property losses are often hidden or less visible
There have been considerable number of cases in history. Some are :
PREETHI KITCHEN APPLIANCES Pvt. Ltd. V. BAGHYA HOME APPLIANCES ELECTRONICS and ANR:
FERMANT v. M/S SORTING HAT TECHNOLOGIES Ltd:
VIACOM18 MEDIA PVT. LIMITED V. WWW.OREO-TV.COM AND OR:
BACARDI AND COMPANY LIMITED v BAHETY OVERSEAS PRIVATE LIMITED AND ORS.:
TATA SONS PRIVATE LIMITED v HAKUNAMATATA TATA FOUNDER & ORS:
BRITANNIA INDUSTRIES LTD v. GOOD DAY ORAL CARE & ORS:
Any intellectual property infringement impacts a company greatly as it may result in depreciation of the Tradename.
Consequently, IP Investigation services by RAAGAM Consulting provide an independent oversight through effective and adequate means of gathering information in the instance an infringement action warrants a legal recourse
Get in Touch with us
Call on: +91-8600003557.
Mail: support@raagamconsulting.com
#counselling #raagamconsulting #help #bestcounsellor #bestcounsellorpune #bestcounsellorbangalore #relationship #infidelity #gehraiyaan #movie #heal